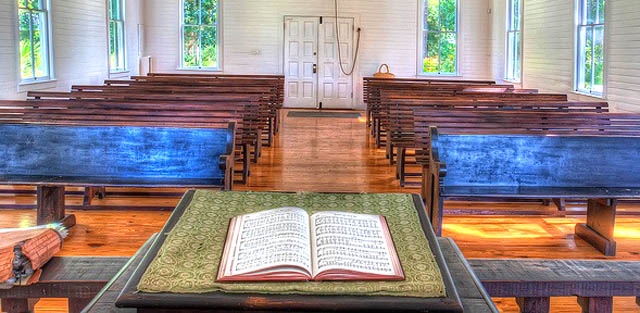 In dozens of churches near Philadelphia and hundreds or even thousands of churches across the country, hard-working pastors stood before their congregations this morning and delivered sermons to fewer than 50 people.
A conscientious pastor probably worked for days on that sermon. He or she probably spent the same amount of time on his or her sermon as far fewer pastors who delivered sermons to larger congregations.
Preaching is a major investment for every congregation whether they have 50 members or 1000 members—probably half the annual church budget.
Yet churches resist using the tools the modern era provides to preach the gospel to every corner of the world.
2×2, the web site that grew from Redeemer Lutheran Church's exclusion from the Evangelical Lutheran Church in America, began with little experience with the internet. We had only a static web site which we rarely updated — just like the vast majority of churches who are concentrating on paying a pastor.
2x2virtualchurch.com became our new site.
2×2 studied the medium and followed recommended practices. We had no money to invest in outside help, so we learned how to do this ourselves.
Perhaps we were the perfect candidates for this evangelism frontier. We discovered that a small church can swim with the big fish!
Here is a mid-year report from the congregation SEPA Synod claims doesn't exist (because they say so).
Every DAY 106 followers read our messages with our posts delivered to their email addresses. Huge potential for growth here!
Every WEEK an additional 250 or more come to our web site for information.
Every MONTH more than 1000 new readers find our site.
We've had 7000 visits this YEAR (in addition to our daily readers) and are on track to double that by the end of the year.
(Editorial update-Jan 16, 2013): All of these numbers have doubled since this was published five months ago!)
2×2 started strong in the Middle Atlantic states and California. In recent months our readership in Southern states is spiking. We've had readers in every state and regular readers in a dozen countries. Six congregations write to us weekly and share their ministry challenges and successes.
Topics which draw readers to 2×2 are (in order of popularity)
Object Lessons for Adults
Social Media
Small Congregation Ministry
Broader Church Issues
Vacation Bible School
We've learned that it is impossible to predict the popularity of a post. We had a Whoville theme party last January and the post about that still attracts search engine traffic several times each week. A post about a visit to a small church in a Philadelphia suburb and its pastor's "brown bag" sermons for adults began attracting new readers daily, which led us to develop object lesson sermons.
Several seminaries have sent students to 2×2 for discussion topics.
2×2 has established both a mission voice and reach that rivals or surpasses mid-sized churches. We've done it on a shoestring budget. Another year to 18 months will no doubt add to our reach.
We will continue our experiment in modern evangelism.
How many people heard the sermon your church paid for this morning?